Our History
J. & J. Denholm has a rich history that spans five generations of the Denholm family. Our story begins in 1866, with several transformations along the way.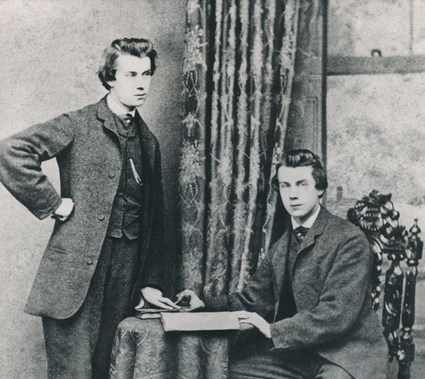 1866-69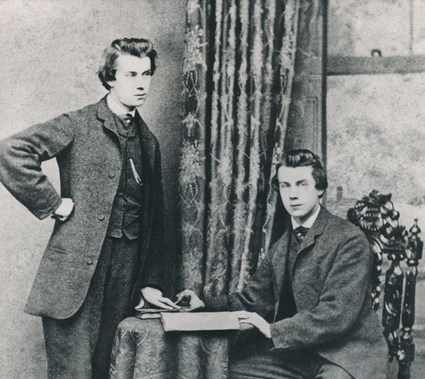 In 1866, 20-year-old James Denholm set up business and over the next three years, gained a reputation as an excellent ship's agent and shipbroker. James was joined by his 16-year-old brother John in 1869, and J. & J. Denholm was formed. The company is still controlled by their descendants today.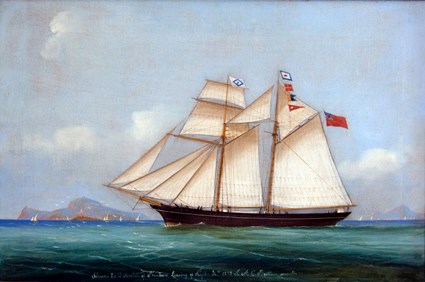 1872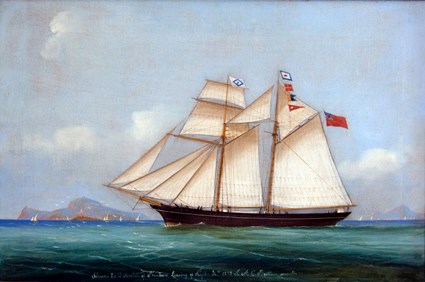 The Denholm brothers purchased their first ship, the 'David Sinclair' - a 122-tonne Brixham schooner - for £2,500. The ship would sail to and from the West Indies, exporting coal and importing grain, sugar and resin. Since that first purchase, the Denholm Group has owned over 100 ships. The 'Diamond D' - the flag flying nobly on the ship's mast - is still in use today.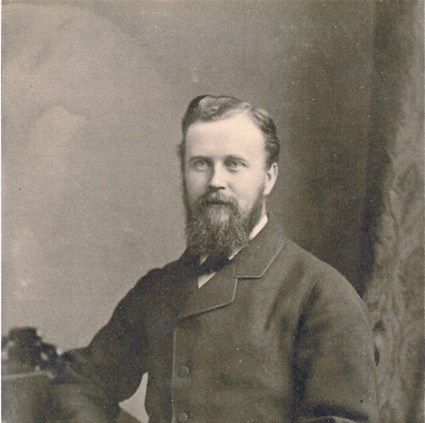 1875-90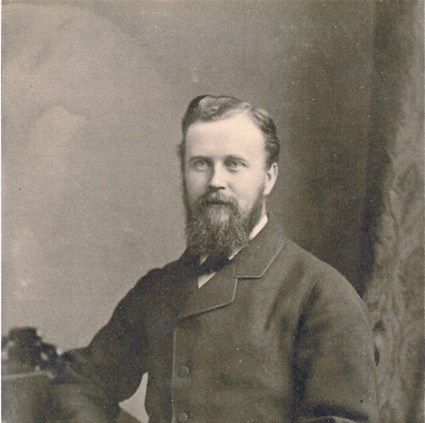 In 1875, aged just 29, James Denholm died of tuberculosis. So, at the age of 22, John Denholm took responsibility for the business and the family. Not only did he drive the business forward, he became one of the most respected figures in shipping. By 1882, J. & J. Denholm owned 12 ships, mostly trading to and from the West Indies. This photo is of John Denholm, circa 1890.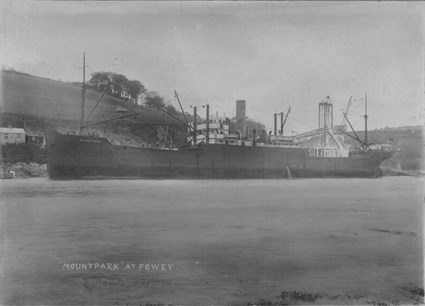 1919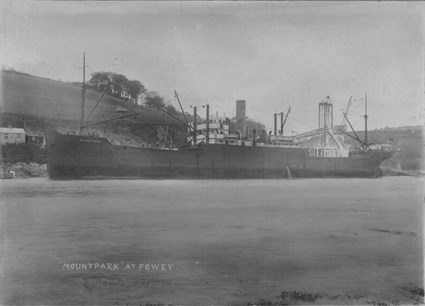 Denholm Shipping Company was founded as a consortium to take over and run the ships being built speculatively by the Greenock & Grangemouth Dockyard Company. Denholm Shipping Company Limited is the legal entity of the Shipping division today, responsible for ship ownership, shipbroking and commercial and technical ship management.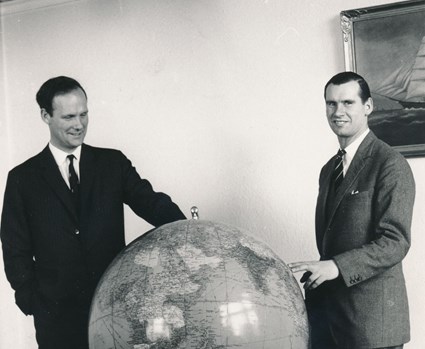 1965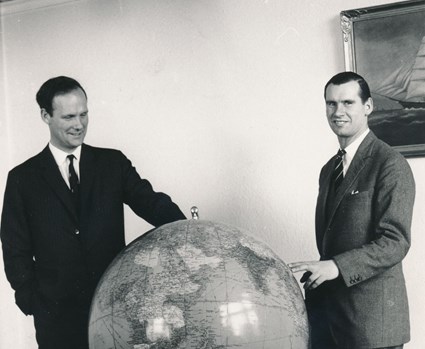 Former Chairman Sir Ian Denholm (r) and his brother Bob (l). Together, they would grow the fledgling ship management business until it was managing 1% of the world's fleet by dead weight tonnage. Denholm Ship Management would later be sold to Anglo-Eastern in 2001, in return for a substantial shareholding in the enlarged company for Denholm.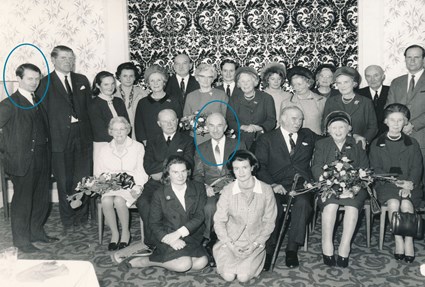 1969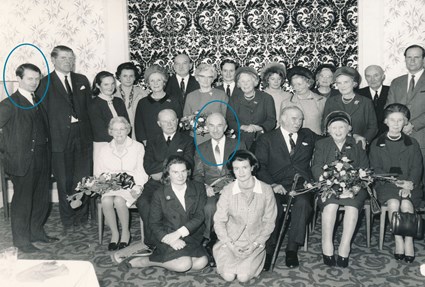 The origins of one of the oldest companies of the Group - Denholm Coates - goes back to 1905, when John Denholm and London shipbroker Mr. A. P. Pond formed Denholm, Pond & Company. When Mr. Pond retired he was replaced by Herbert Coates and the company was renamed Denholm Coates & Company. Circled in this photo are Tim Brown (l) and Herbert Coates (r) at Herbert's retiral dinner in 1969. That same year, Tim Brown, grandson of founding brother John Denholm, became Managing Director of Denholm Coates. Denholm Coates continues as our shipbroking and commercial ship management business today.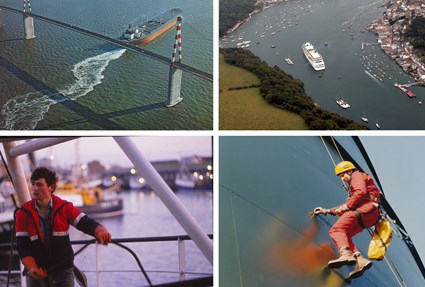 1980s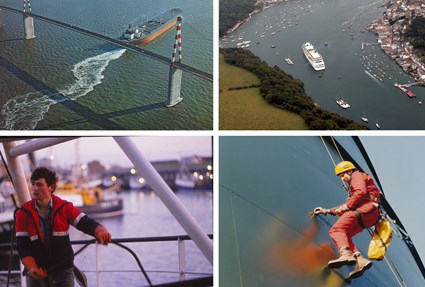 At the start of the 1980s, J. & J. Denholm recognised that, with globalisation and the introduction of containerisation, the world of shipping and ship management was changing. While shipping continued to be at its heart, the Group decided to invest more heavily in its developing ship agency business, and to diversify into adjacent and complementary industries. This transformative decision paved the way for the structure of the Group as it is today: Shipping, Logistics, Seafoods, Industrial Services.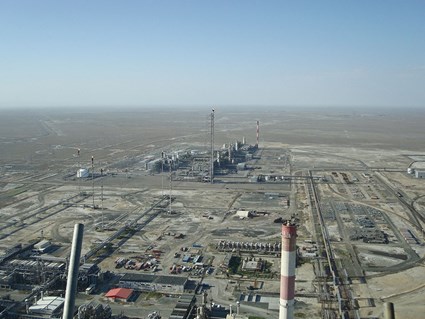 1994 - 2014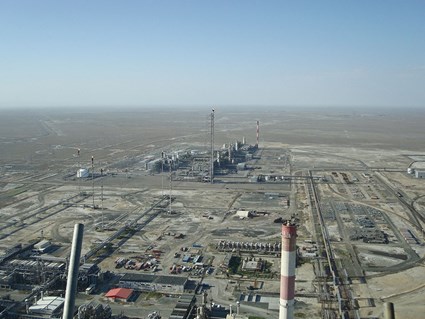 In 1994, Denholm secured its first contract at the Tengiz oil field in Kazakhstan. Further work continued to flow in Kazakhstan and a local entity was set up the following year, laying the foundations of what would become Denholm Oilfield Services, which was formed in 2005 to manage the Group's oil and gas contracts. Denholm Oilfield Services drove significant expansion by establishing and acquiring businesses across Central Asia and the Middle East. It weathered the ups and downs of the oil and gas industry to become the largest division of the Denholm Group, prior to its divestment in 2015.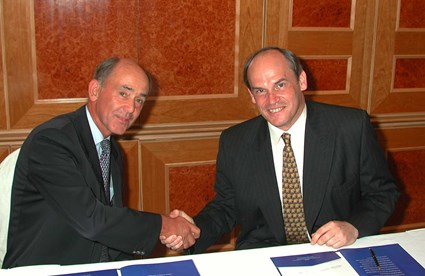 2001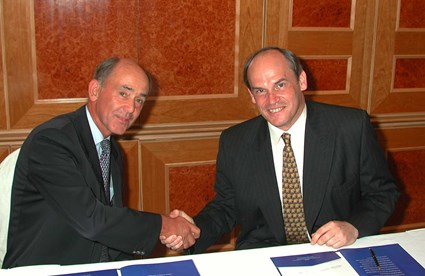 Peter Cremers of Anglo-Eastern (l) and John Denholm (r). Foreseeing a major geographical shift in ship management operations, Chairman John Denholm concluded a merger of Denholm Ship Management with Hong Kong-based Anglo-Eastern, creating what is today one of the world's leading ship management companies. In 2015, Anglo-Eastern acquired Univan Group and J. & J. Denholm currently retains more than a 26% shareholding in this expanded group.
2012
Denholm Logistics Group acquired Hamilton Shipping Holdings Limited and its subsidiaries. The company was started in Northern Ireland in 1912 as Alex M. Hamilton & Company Limited and, like J. & J. Denholm, it is a family company. Prior to being purchased by Denholm, the company's Managing Director was Gordon Hamilton, great nephew of founder Alex Hamilton. Its three brands are well-respected across Ireland - Hamilton Shipping Container Services, Hamilton Shipping Port Services and Scruttons - and provide all-Ireland freight forwarding, port agency and stevedoring services.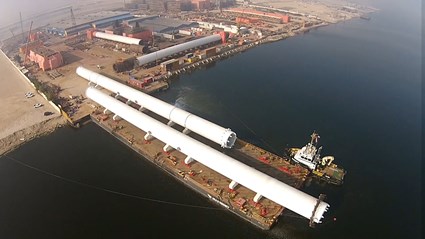 2015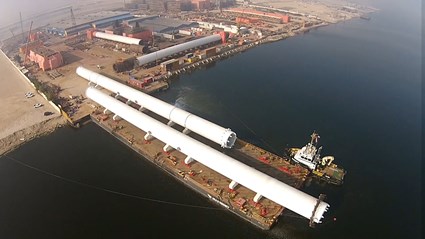 Denholm Oilfield Services was demerged from the Denholm Group to become a Group in its own right that is now fully dedicated to the international oil and gas market. The photo opposite shows sections of the Dubai Eye being floated from the fabrication yard in Abu Dhabi. The sections were fabricated by Denholm Yam, a business of Denholm Oilfield Services.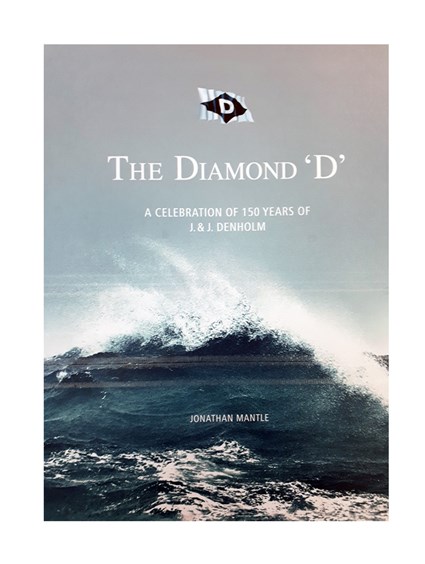 2016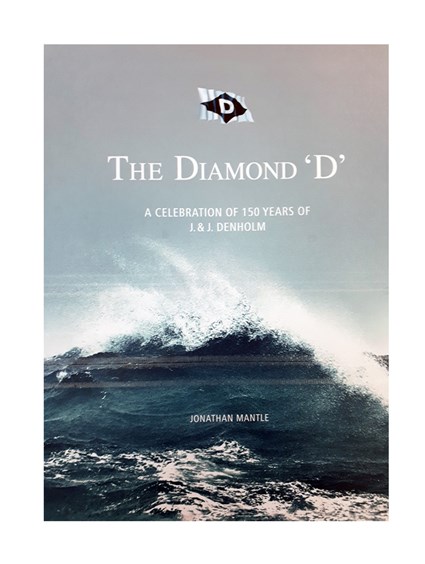 J. & J. Denholm celebrated its 150th anniversary. The company marked the milestone by funding a scholarship in engineering at the University of Strathclyde in Glasgow. Parties were held around the UK for employees and customers - both past and present - and a commemorative book was published, "The Diamond D", which charts the vibrant and progressive history of the company.
2016
'MV Mountpark', a 38,000 deadweight tonne (DWT) carrier, was launched in Japan. It is the 10th Denholm ship to bear the 'Mountpark' name - the first was launched in 1882.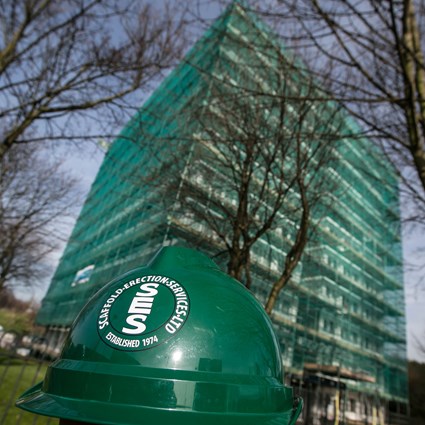 2016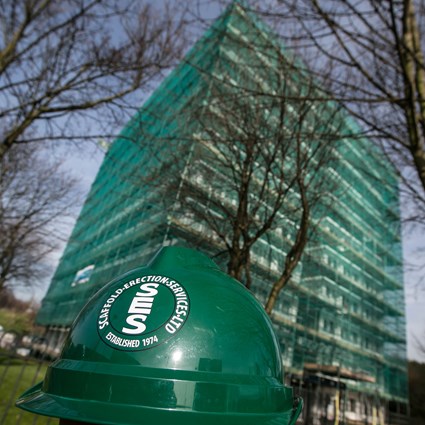 Denholm Industrial Services acquired Birmingham-based Scaffold Erection Services, a company with over 40 years' service in the scaffolding industry. Well known as SES, the business is respected in the Midlands area, and has recently expanded to serve the North West of England.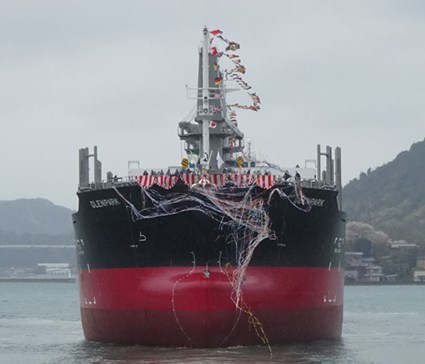 2017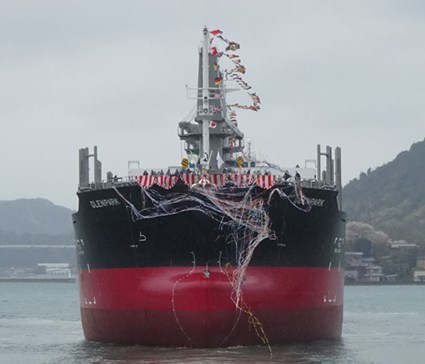 'MV Glenpark', a 38,000 deadweight tonne (DWT) bulk carrier and sister to 'MV Mountpark', was launched at Innoshima Shipyard in Japan. The first ship owned by Denholm to be built at Innoshima Shipyard was 'Clunepark', which was acquired and re-named by Denholm 59 years earlier.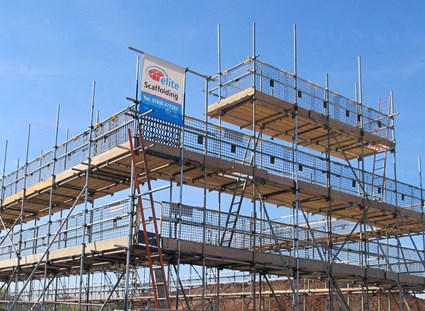 2018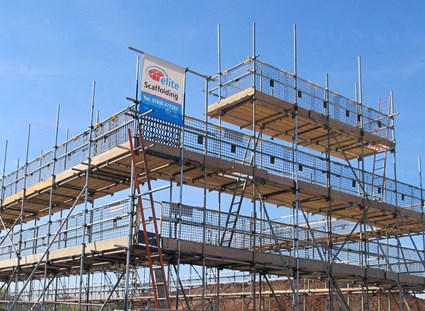 In April 2018, Denholm Industrial Group acquired Elite Scaffolding. Although a relatively young company, having begun trading in 2005, Elite Scaffolding's management team had been operating in the scaffolding industry for over 30 years.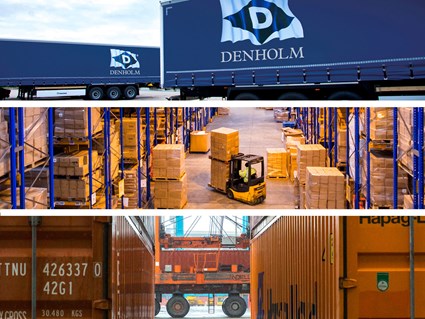 2018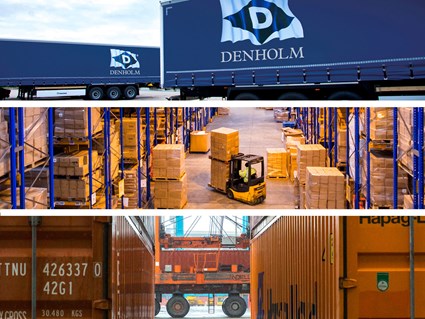 n April 2018, warehouse and handling company Denholm Handling was renamed Denholm UK Logistics, prior to the merger with Denholm Transport, the Group's haulage and distribution business, in September 2018. By combining its handling and transportation services and with a network of port-centric facilities throughout the UK, Denholm UK Logistics now provides comprehensive and efficient UK logistics solutions.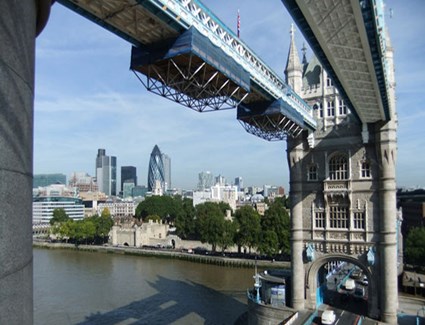 2018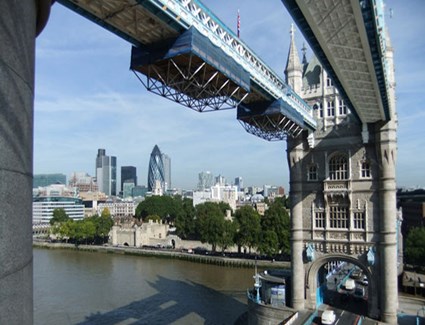 In September 2018, Denholm Industrial Group acquired Access Lifting Pulling & Safety, commonly known as ALPS. ALPS engineers specialist access solutions to overcome the challenges of accessing large or complex structures that are difficult or impractical to access using conventional scaffolding methods. Combining the engineering capabilities of both ALPS and Denholm Industrial Services, the acquisition has established a fully comprehensive single-supplier access service.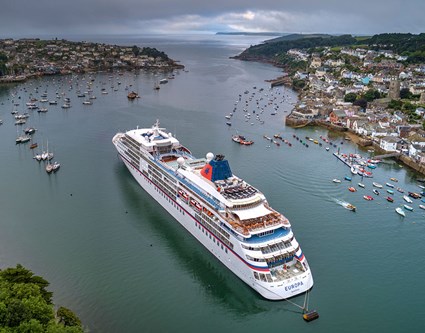 2018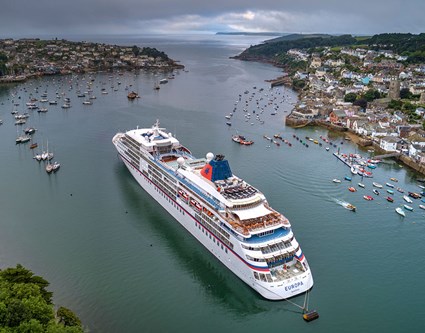 In November 2018, Denholm Wilhelmsen was renamed Denholm Port Services, to clearly identify the services offered to existing and potential new customers.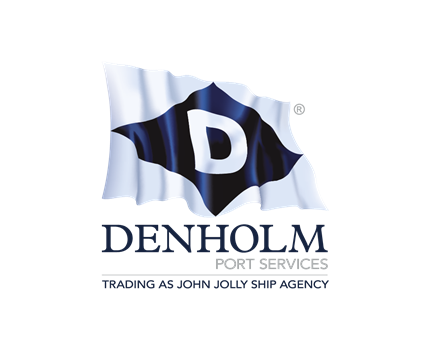 2019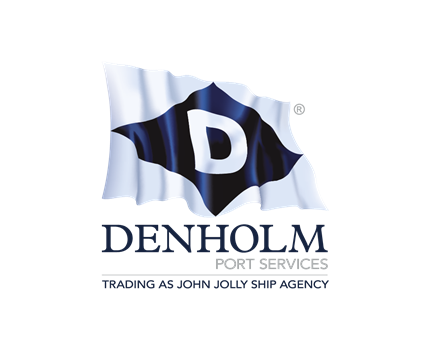 In May 2019, Denholm Port Services acquired the ship agency business of Orkney-based John Jolly Limited. Denholm Port Services supports clients' vessels extensively throughout UK ports and, having previously opened a port agency office in Lerwick in the Shetland Isles, this acquisition extends our North Sea port coverage even further.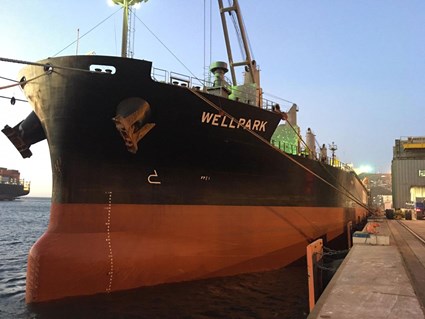 2019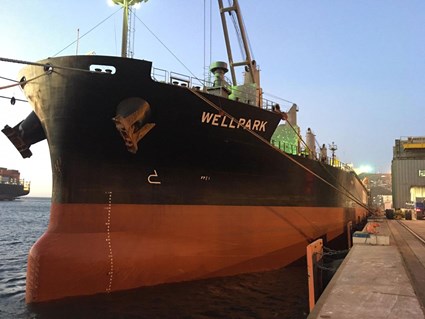 Denholm's latest ship was acquired in November 2019 and renamed 'MV Wellpark'. It is a handysize bulk carrier built by Japan's Oshima Shipyard in 2014, and is the ninth Denholm ship to be named 'Wellpark'.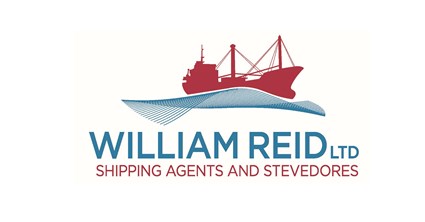 2021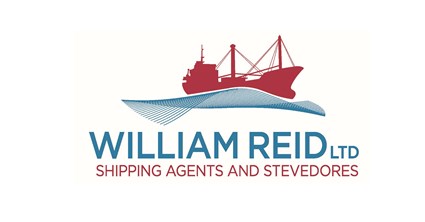 In August 2021, stevedoring company Scruttons (NI), which is part of the Logistics division, acquired the Belfast specialist steel stevedoring business, William Reid Limited. The addition of William Reid emphasises the continued commitment Denholm Logistics Group has towards investing in Belfast and the island of Ireland.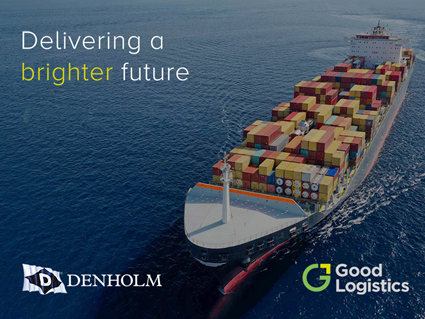 2021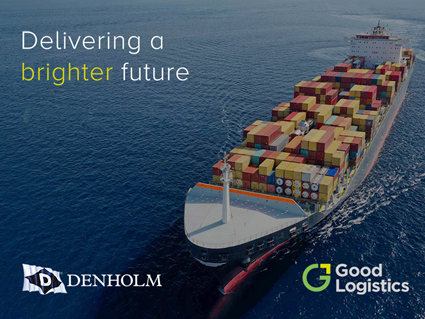 In September 2021, J. & J. Denholm acquired freight forwarding and logistics company, John Good Logistics Limited. The acquisition will bring the stakeholders of both businesses the benefits of the enhanced size and scale whilst retaining the core values of delivering solutions and great service for their customers, values that have served both businesses so well through the years.